The Austrian Economics ESG Portfolio!
The Cedar Portfolio is an actively managed ESG portfolio of great businesses from around the world helping society and the environment, focusing on all stakeholders and targeting outperforming returns!
Using the principles of the Austrian School of Economics!
Backtest Results comparing to one of the world's biggest ESG Funds (Mar 2021):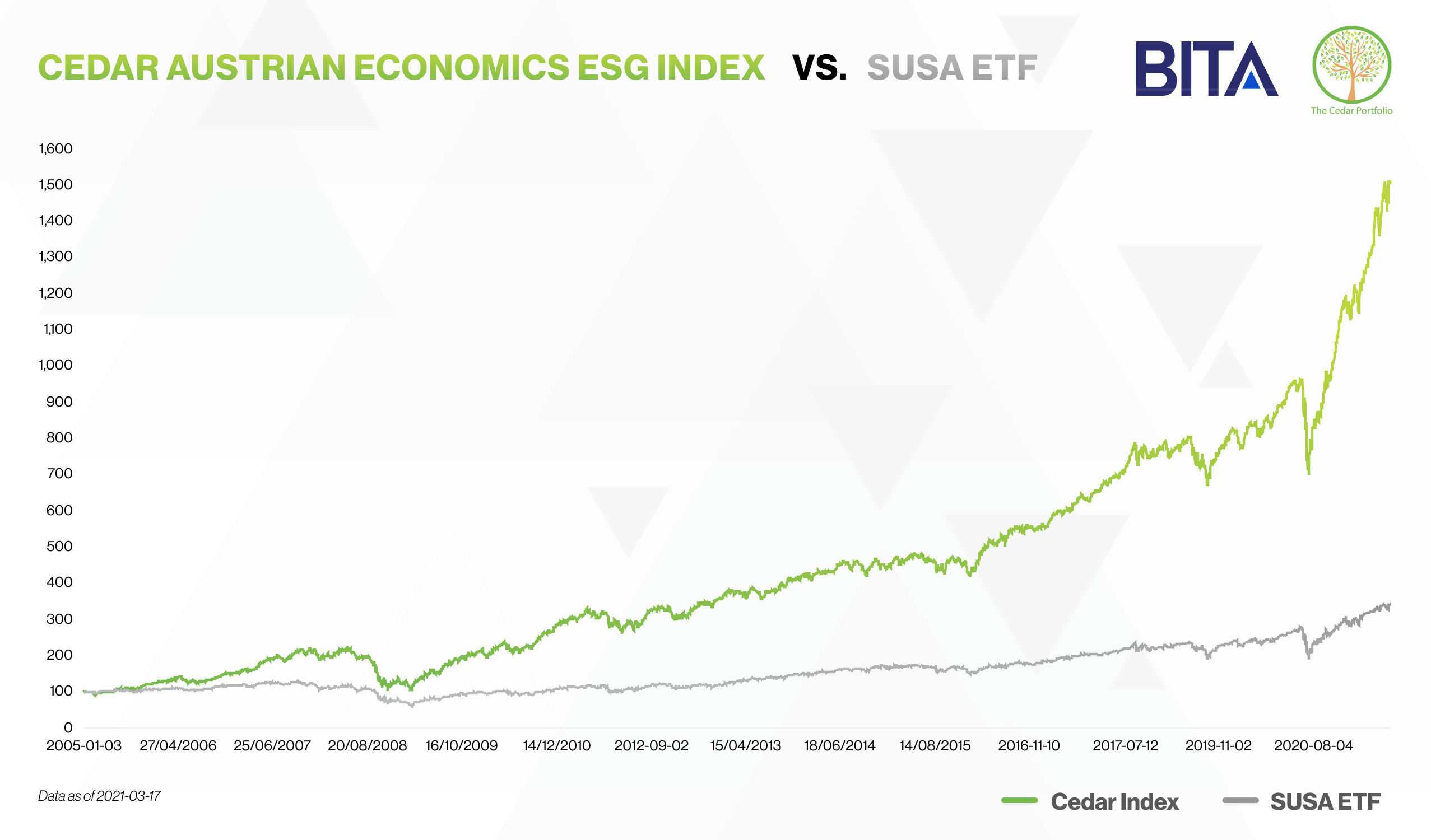 Backtesting is the process of evaluating an investment strategy by applying it to historical data to simulate what the performance of such strategy would have been. Backtested should not be interpreted as an indication of actual or future performance.