The Cedar Portfolio holds stable, profitable, cash-flowing global businesses with manageable debt and leverage, and with an integrated view of ESG, Socially Responsible and Impact Investing. We categorize this overall approach as Responsible Investment (RI).
Download our Policy for Responsible Investment (RI)
We incorporate RI into the investment decision-making process because it is a key part of our investment strategy, it enhances all stakeholders – investors, communities, employees, customers, suppliers and governments.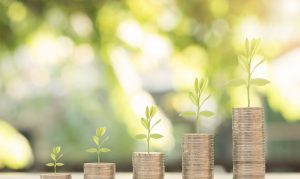 We are signatory to the UN Principles for Responsible Investment:

Our Principles
The guiding principles for our investment process on our equity model portfolio are as follows:
We have a dual focus on businesses with both great financial and socially responsible performance;
We see this dual focus as providing mutual synergy:

Increasing profitability grows the stakeholder pie, enhancing socially responsible performance to all stakeholders
Implementing responsible corporate actions and activities has a positive influence on financial performance;

We incorporate RI assessment into our investment analysis and decision-making processes;
We seek disclosure relating to RI by the businesses we have in our model portfolio;
We strive to add value and enhance the businesses in our portfolio through active management.
Alex Edmans on The Business Case for Purposeful Business: