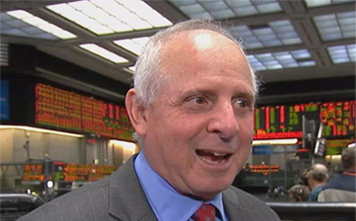 From Yra's Latest Blog Post:
"The GOLD /CURRENCIES making new highs is indicative NOT OF INFLATION SCARCITY BUT OF CENTRAL BANKS LOSING CONTROL IN THE FACE OF A HEIGHTENED FEAR OF DEFLATION. It is the fear of deflation in a world saddled with record amounts of DEBT,  which the International Institute of Finance (IIF) has cited at more than $250 trillion.
This is what has frightened the Bernanke school of central bankers: deflation in a debt-plagued world. As Powell told me in June 2016 about how the ECB could guarantee their debt load, "THEY HAVE A PRINTING PRESS." I fear that his response will go VIRAL."
Suggesting the Fed to be flexible, they could do a cut in rates and open the swap lines for more liquidity, to alleviate a potential global funding issue and the challenges with the potential for a coronavirus-induced global slowdown.
The supply chain challenges now stemming from the coronavirus-induced economic effects could present a "demand shock" to the world – keep an eye on how this plays out.
The data out of Canada is good, pushing the CAD currency higher – a similar situation happening in Australia and New Zealand.