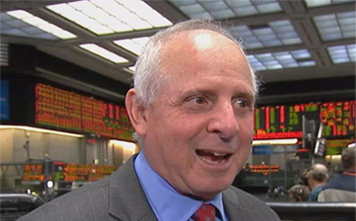 A strong dollar policy is ill-timed, ill-conceived and ill-formed. The dollar is not a trade issue now, it is a global financial system issue.
"In my opinion, a STRONG DOLLAR at this juncture would merely put more downward pressure on global prices as producers sell production at lower prices in an effort to generate needed dollars for debt financing. This would create DEFLATIONARY PRESSURES, or what central banks are trying to prevent.
THE WORLD NEEDS A WEAKER DOLLAR. Is President Trump using the STRONGER CURRENCY to push the FED to take INTEREST RATES NEGATIVE?
It was president's use of the fear of increased TARIFFS that pushed the Fed to end the interest rate hikes and balance sheet unwind that was blamed as a trigger of the equity markets' devastation at the end of 2018 and rise in interest rates across the entire yield curve. President Trump is playing with fire. The DOLLAR is a financial instrument first and foremost NOW and in an effort to prevent deflation a weaker dollar is needed to stem the urgent need to raise dollars for fear of it going higher.
…
President Trump needs to support the FED's effort to inflate the global system, not undermine the efforts of Powell, Lagarde and Kuroda by citing the benefits of a stronger dollar. Where are Kudlow, Mnuchin, Navarro and the ship of fools on this issue?
While the Powell pivot was not my favorite outcome, it did result in a more stable financial system. The TRUMP PIVOT is an error of enormous harm. If President Trump is correct on the DOLLAR POLICY why is GOLD ON A CONTINUOUS PATH HIGHER?
GOLD fears a deflationary spiral and to what extremes central banks and fiscal authorities will have to embark upon to break that path. The inflation narrative is premature at this time. Deflation is anathema to a debt plagued financial system (2+2=5 as we do the math at NOTES FROM UNDERGROUND). Inflation or DEFLATION depends on which rabbit hole you tumble down."